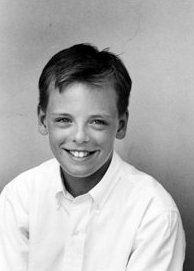 The Chadwick Foundation was established in memory of Dr. Chauncey Crandall's son, Chad.
The Foundation is an officially approved 501[c] [3] Non-profit Foundation. God is working mightily through this Foundation. At this point in time, we are operating La Clinica Chad, which serves as a treatment facility to the poor and broken and is fully staffed by Christ-believing medical personnel, located in the heart of Medellin, Columbia.
In addition to La Clinica Chad, we help and support numerous other foundations and regions in need, while spreading the message of our savior, Jesus Christ. I want to challenge you to be in prayer with me as we all move forward to fulfill the mission God has given to each of us to reach the lost and hurting with a message of hope and healing.
Treating Haiti Patients
Over the last decade the island of Haiti has been hit by 2 major disasters. The combined loss of life and suffering has been staggering.
Earthquake Strikes Haiti
On January 12, 2010, a devastating 7.3 magnitude earthquake struck Haiti. More than 220,000 people were killed and over 300,000 injured. 1.5 million people were left homeless and caused an immense humanitarian crisis.
As a result of the earthquake, one of the biggest Cholera outbreaks to hit that region ensued killing at least 7,000 Haitians.
Hurricane Mathew
In 2016 Haiti again suffered a major disaster when Hurricane Mathew roared across its land. As a result of the Hurricane, an estimated 1.4 million people are in need of basic assistance including medical supplies, food and water.
The Chadwick Foundation was there to help the needy through prayer and medical assistance.
It's going to take commitment, dedication, and sacrifice from all of us to make a lasting difference for Christ throughout our region and in the world.
In Him,
Dr. Chauncey Crandall