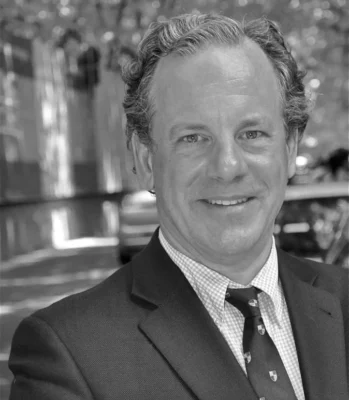 Dr. Chauncey Crandall IV is a globally acclaimed physician renowned for his distinguished expertise in Internal Medicine and Cardiology, situated in Palm Beach, Florida. His clinics are conveniently located within the esteemed Farris Medical Building, situated adjacent to the prestigious Good Samaritan Hospital.
Dr. Crandall's career is marked by a profound intersection of faith, medicine, and his unwavering commitment to Preventive Medicine and Heart Disease treatment. His approach, which harmonizes these elements to heal the ailing, has captivated millions.
Presently, Dr. Chauncey Crandall serves as the pioneering Director of The Palm Beach Clinic of Preventive Medicine and Cardiology. He has previously held the position of Assistant Professor of Medicine at Mount Sinai Heart, New York. There, he led the Preventive Medicine and Complex Cardiology program and was the Director of Academic Affairs and Education for Mount Sinai Heart New York–Palm Beach. Within his private practice, Dr. Crandall expertly manages both Internal Medicine and Cardiology cases.
Dr. Crandall's academic journey stands as a testament to his unwavering pursuit of excellence. It encompasses his post-doctoral education in Internal Medicine at Yale University School of
Medicine and continuing education at Harvard University. During his tenure at Yale, he was immersed in a three-year research engagement within the Yale Cardiovascular Surgery Division,
solidifying his foundation in medical research.
This commitment to specialization continued as he pursued Cardiology Fellowship training at Beth Israel Hospital in the heart of New York City. Building upon this robust foundation, Dr.
Crandall further elevated his expertise through advanced Interventional Cardiology Fellowship training at the prestigious Medical College of Virginia.
As his knowledge and capabilities expanded, so did his responsibilities. Dr. Crandall assumed significant roles, including that of Assistant Professor of Medicine and Chief of the Heart Transplant Program at the renowned Medical College of Virginia. Within these roles, he displayed not only his medical acumen but also his visionary leadership, directing Medical
Education and Cardiac Critical Care.
Dr. Crandall's academic journey encapsulates not only his remarkable education but also his unwavering dedication to advancing medical science and compassionate patient care.
In 1993, Duke University School of Medicine welcomed Dr. Crandall as a Faculty Professor. He relocation to Palm Beach, Florida and facilitated the establishment of the Duke University Interventional Cardiology Program. This program continues alongside his private and academic practice, where he holds positions at Palm Beach Gardens Medical Center, Good Samaritan
Medical Center, and Jupiter Medical Center.
Dr. Crandall's influence extends globally through his insightful lectures, which span topics like preventive medicine and longevity, cardiology, heart transplantation, interventional cardiology, and healthcare for marginalized populations in third-world countries. His altruism is further demonstrated as Chairman of the Chadwick Foundation, a non-profit entity dedicated to
medical outreach and evangelistic education across the Caribbean, Africa, South America, Europe, and Haiti.
A distinguished member of various medical boards and fellowships, including the American Board of Internal Medicine, American Board of Cardiovascular Disease, and the American College of Cardiology, Dr. Crandall's extensive contributions are published in reputable medical journals such as the Journal of the American College of Cardiology, Circulation, The Journal of Heart and Lung Transplantation, and the European Heart Journal. His involvement in numerous research studies and clinical trials attests to his commitment to advancing medical knowledge.
In the realm of media, Dr. Crandall is recognized as the editor of the widely-read Crandall Heart Health Report, which reaches a vast readership over millions, and he was the producer of the esteemed weekly radio program, Doctor on Call. His appearances on national network television offer expert insights on comprehensive lifestyle changes that can reverse heart disease and prolong life.
Dr. Crandall's dedication extends beyond medical excellence. His authorship includes multiple national best-selling books, including "The Simple Heart Cure: The 90 Day Program to Stop and Reverse Heart Disease," "The Simple Heart Cure Diet and Meal Plan," "Touching Heaven: A Cardiologist's Encounters with Death and Living Proof of an Afterlife," "Raising the Dead: A
Doctor Encounters the Miraculous," and "Fight Back the Coronavirus." These literary works have resonated on a global scale, being translated into 12 different languages.
In addition to his impactful authorship, Dr. Crandall's dedication to improving healthcare accessibility remains unwavering through his international non-profit Chadwick Foundation. This foundation continues to tirelessly extend healthcare services to the underserved, embodying his commitment to humanitarian efforts alongside his medical and literary pursuits.
Dr. Chauncey Crandall IV is a paragon of medical excellence, blending cutting-edge expertise with compassionate care, while simultaneously serving as a beacon of hope and healing in the field of Internal Medicine and Cardiology.